FluentFlix first impressions plus beta invites!
I recently got access to FluentFlix, an up-and-coming website that will help teach Chinese through the use of authentic video content. You might have read some of the awesome articles on their blog before.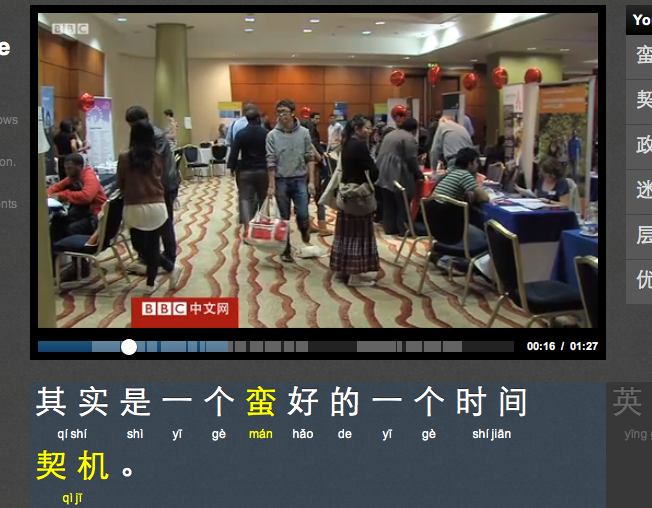 First Impressions
Upon signing up to FluentFlix you get the ability to filter the video through interests and Chinese ability. Immediately it provides you with comfortable and relatable content which is a good start. They have quite a lot videos there already!
When you watch the videos, which are from Youtube, FluentFlix provides a smooth interface to skip and follow the videos through their own subtitles. When you see a word you want to add to a list, just click on it and voila it's added. The seamless user-experience is marvelous. You can then go your vocab list and review them.
Often I've stumbled onto Youtube with interesting Chinese content, but there's either no subtitles or the subtitles are just too tiny or hard to follow. FluentFlix makes this experience much easier. I really really like the fact that the videos are real authentic videos. It makes it much more interesting. Learning Chinese almost becomes an afterthought to the fact that you are watching cool videos.
10 Private Beta Invites
There are still lots to be done to FluentFlix which will make this a super awesome service, but this where they need your help.
They need more learners to test the system. They asked me to give away ten closed-beta invites to their service. The public beta only launches in September. Just comment on this blog post with your email address or email at [email protected] and I'll send the list along to FluentFlix. This is open on a first come, first serve basis.
Update: No more left! If you didn't get an invite, be sure to add yourself manually on FluentFlix, as they will be launching their public beta in September.
Update 2: I got some more invites. But they're all gone now too. Sorry if you missed it!